Staying connected to colleagues while working remotely
Many of us have had experience in the past few months of working remotely AKA 'working from home'. Here's some pros and cons of working in this way, and some tips to making it work.
Posted on Thursday September 3, 2020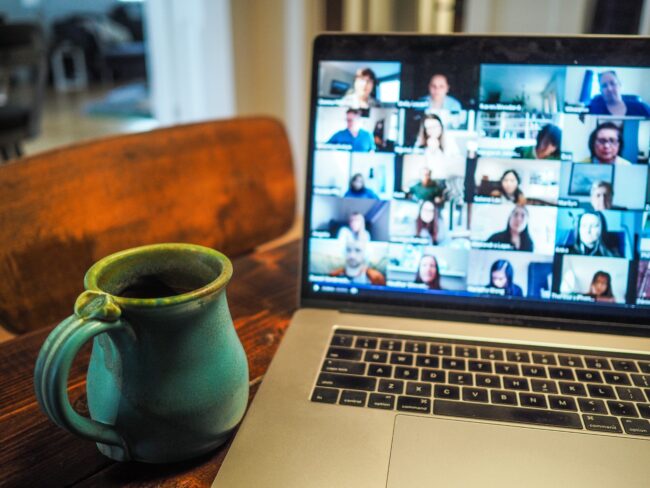 Through COVID, workplaces have begun or expanded their use of telecommuting options such as video conferencing platforms, phone based meetings, and the use of online team working software. Here are some tips for effectively using web based communication:
Limit time on video calls – research is showing that video conferencing can be draining on us emotionally and cognitively. If you must be on a call for more than an hour at a time schedule breaks for people to log off, refresh and then begin again. Also set clear agendas and stick to time on video meetings
At the beginning of videocalls check on people's wellbeing before launching into business.
Do we need to have a video conference? Is sending an email the best way to communicate this information? Why not pick up the phone and talk that way instead – this allows people to step away from their screen and connect with other verbally. Reading social and emotional cues can be difficult on video calls and email and misinterpreting the intentions of others in these modes of communication can lead to increased risk of workplace conflict.
Introduce you colleagues to your cat, your kids or do a tour of your backyard on a video call! Its unrealistic to pretend that your new 'home office' is not without distractions and some fun also helps people connect.
Consider scheduling in time to connect with colleagues on how they are going generally, what you are each working on, how you might assist each other. These incidental catch ups might not otherwise happen when we are not passing each other in corridors or the lunch room.
As restrictions ease and you can visit the office at times, include using these times to connect face to face with colleagues where you can.
Remember – you are not simply 'working from home' but rather 'doing your job from home to isolate during a global health emergency'. Be kind to yourself and others.